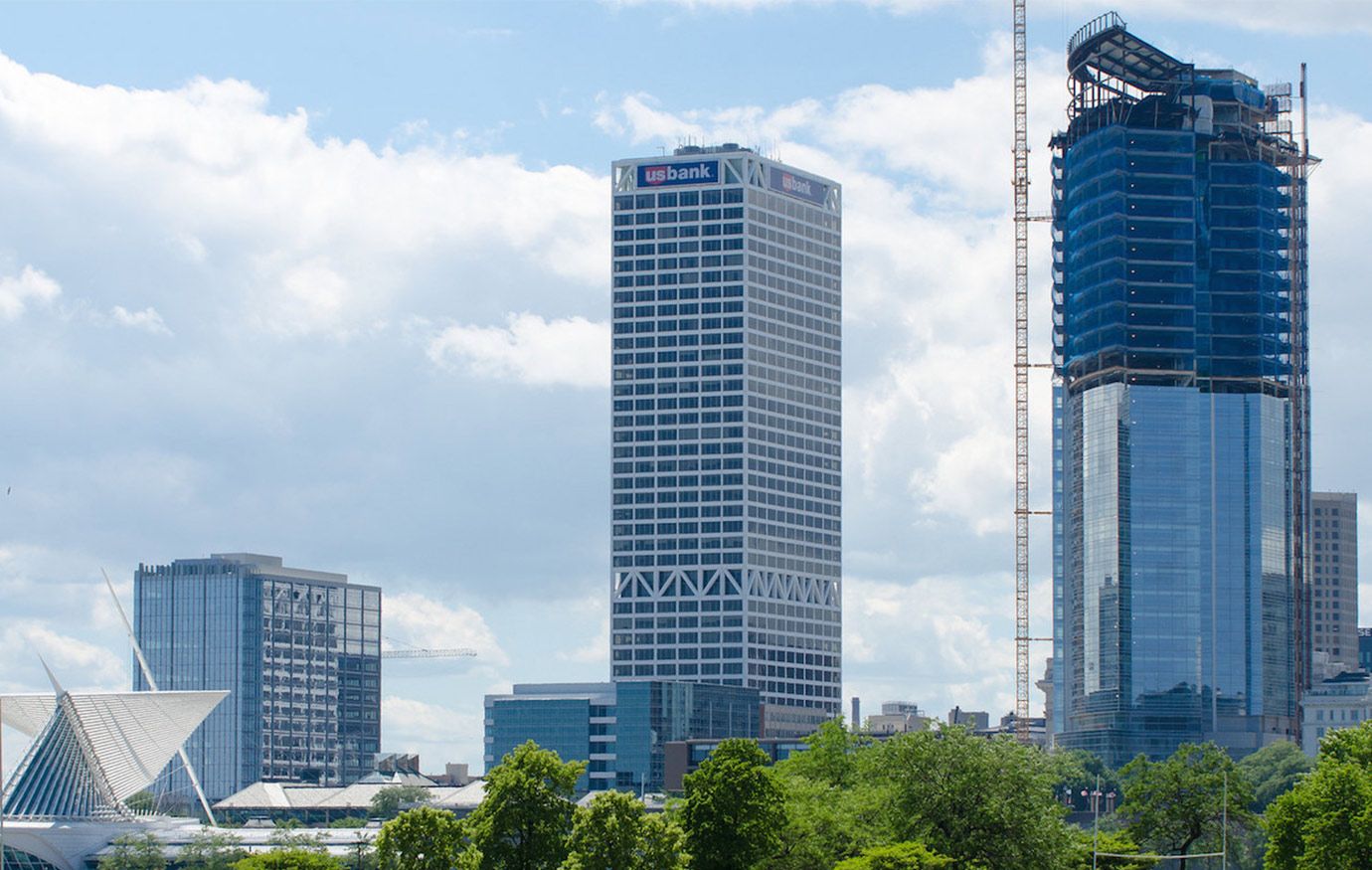 Northwestern Mutual
Location: Milwaukee, WI
Contractor: Gilbane
Architect: Kendall/ Heaton Assoc., Inc. & Pickard Chilton
Engineer: Magnusson Klemencic Associates
Project Description: 1.2 million sqft. 35 story high rise and commons building
Subcontract: Lump sum with design assist
Tonnage: 8,000 tons
LeJeune Steel committed to an aggressive schedule to fabricate and erect the 1.2 million square foot project. Sequencing was coordinated to best utilize the two tower cranes, erecting steel simultaneously.
Coordination with mechanical trades by means of weekly BIM meetings with all of the mechanical trades, and LeJeune, were had to ensure the hundreds of floor and roof openings, as well as beam penetrations, were properly located. Extensive coordination with other systems such as stairs, elevator / escalator, partition walls, window washing systems, etc., to review and ensure slab edges, and beam opening locations and edges were properly located and coordinated.
Our dedicated project support staff supported the weekly construction progress meetings, and weekly project design and administration meetings with the Construction Team. Our on-site presence and leadership was integral ensuring our customer our commitment to orchestrating a flawless scope.
Featured:
53 Ton plate girders
Built-up HSS columns
Cover plated W14x730 columns
Several complex trusses and assemblies