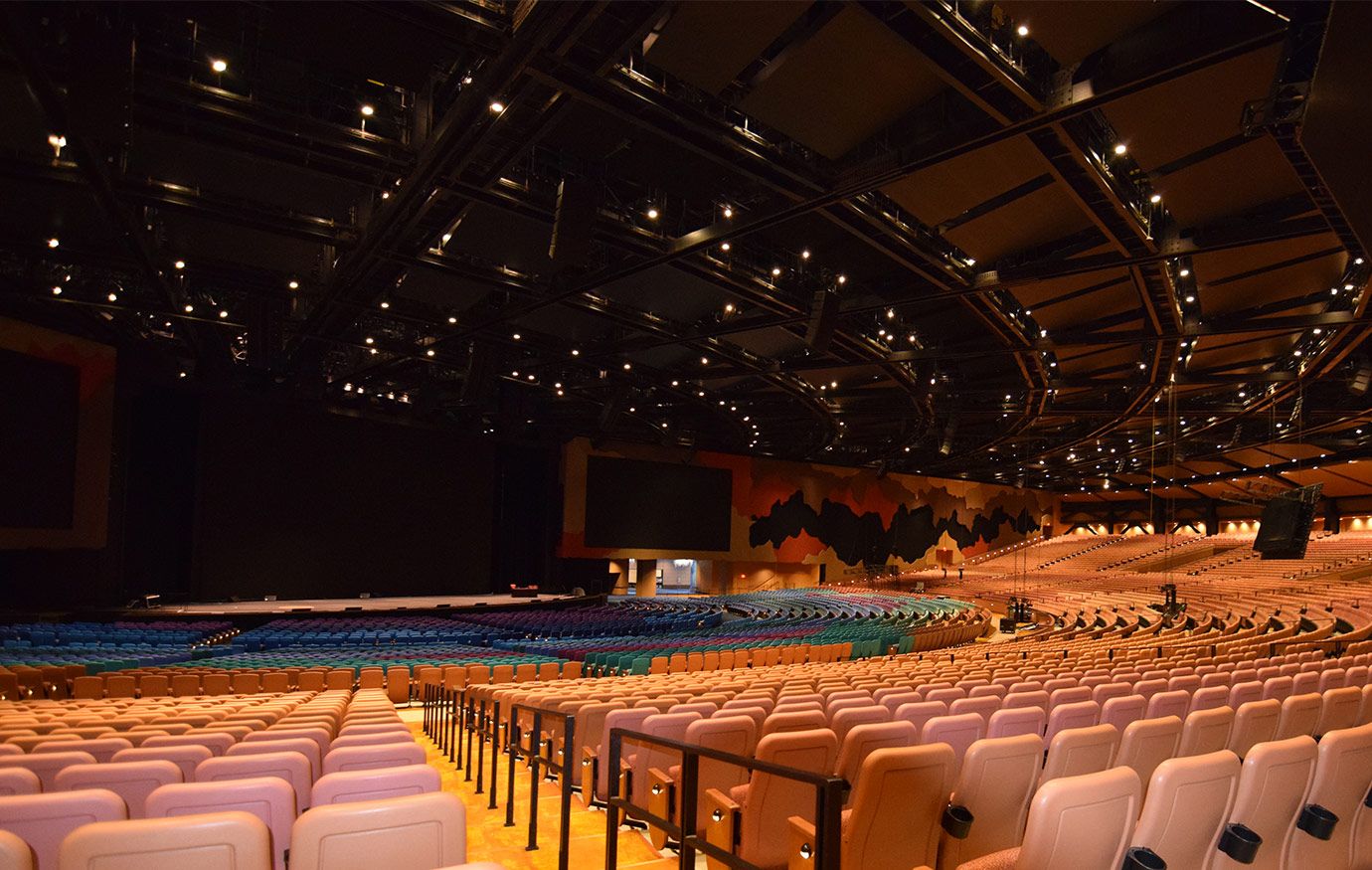 Epic Deepspace
Location: Verona, WI
Contractor: JP Cullen
Architect: Cuningham Group
Engineer: Thornton Tomasetti
Project Description: 11,400 seat auditorium
Subcontract: Design build
Tonnage: 17,000 tons
Designed and constructed an award-winning 1.2-million-square-foot underground auditorium. Thornton Tomasetti provided structural design, façade engineering and construction engineering – which included consulting on building envelope systems and a fully detailed Tekla model – for the 11,400-seat auditorium, with the ability to expand to 14,000 seats.
The column-free roof is supported by 25-foot-deep trusses spanning 275 feet. The long-span roof was one of the project's most challenging components. To ensure an efficient structure and limit potential conflicts during construction, Thornton Tomasetti consulted on erection engineering and design for the 4,200-ton roof lift. The roof trusses were specially designed to accommodate erecting the structure on the ground and strand jacking the entire roof into position.
Through the integrated delivery model, Thornton Tomasetti and LeJeune Steel contributed to maintaining an accelerated schedule of 29 months, from beginning of design to completion of construction.
Performed 3% below GMP