American Airlines O'Hare Hangar 2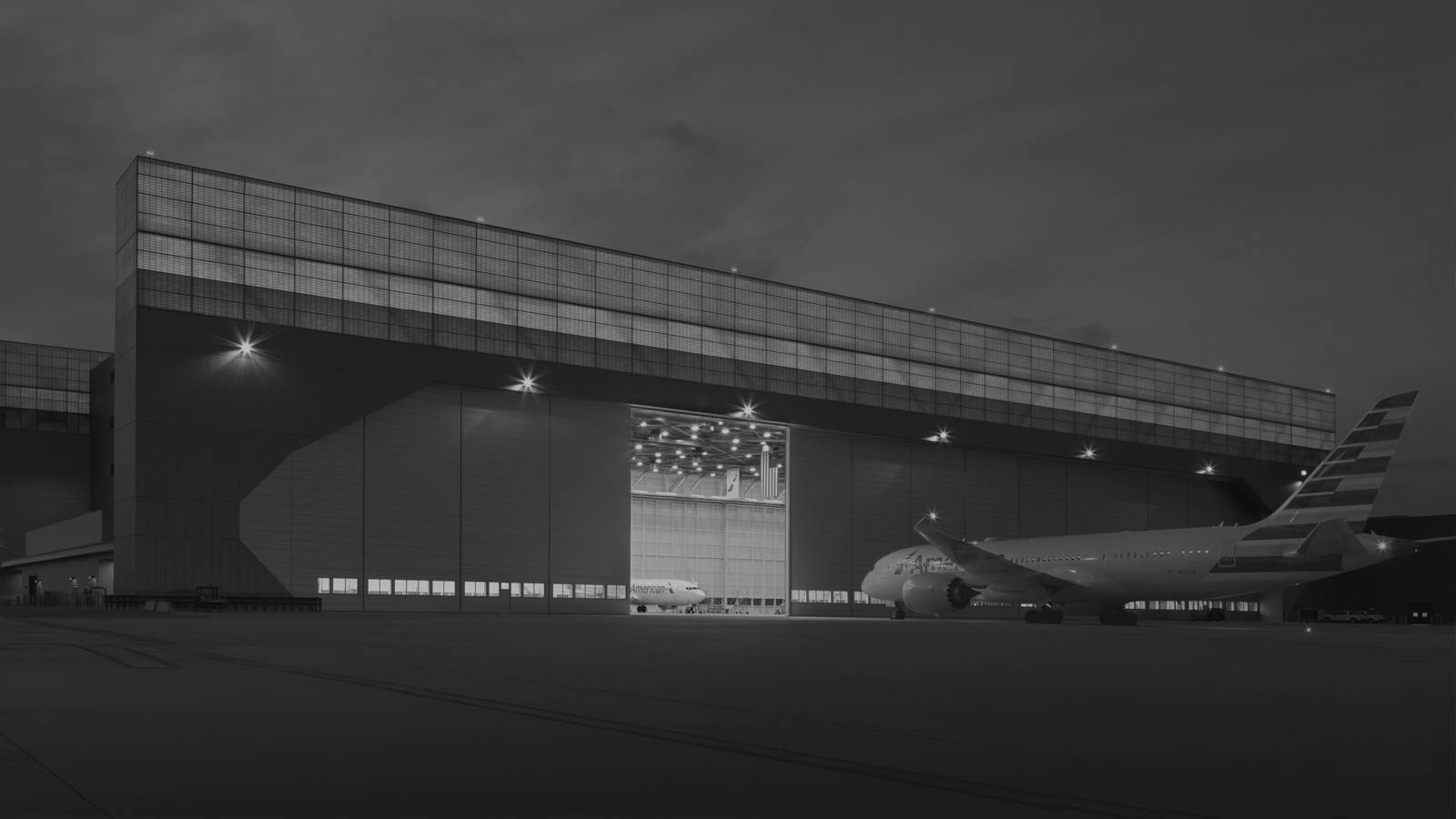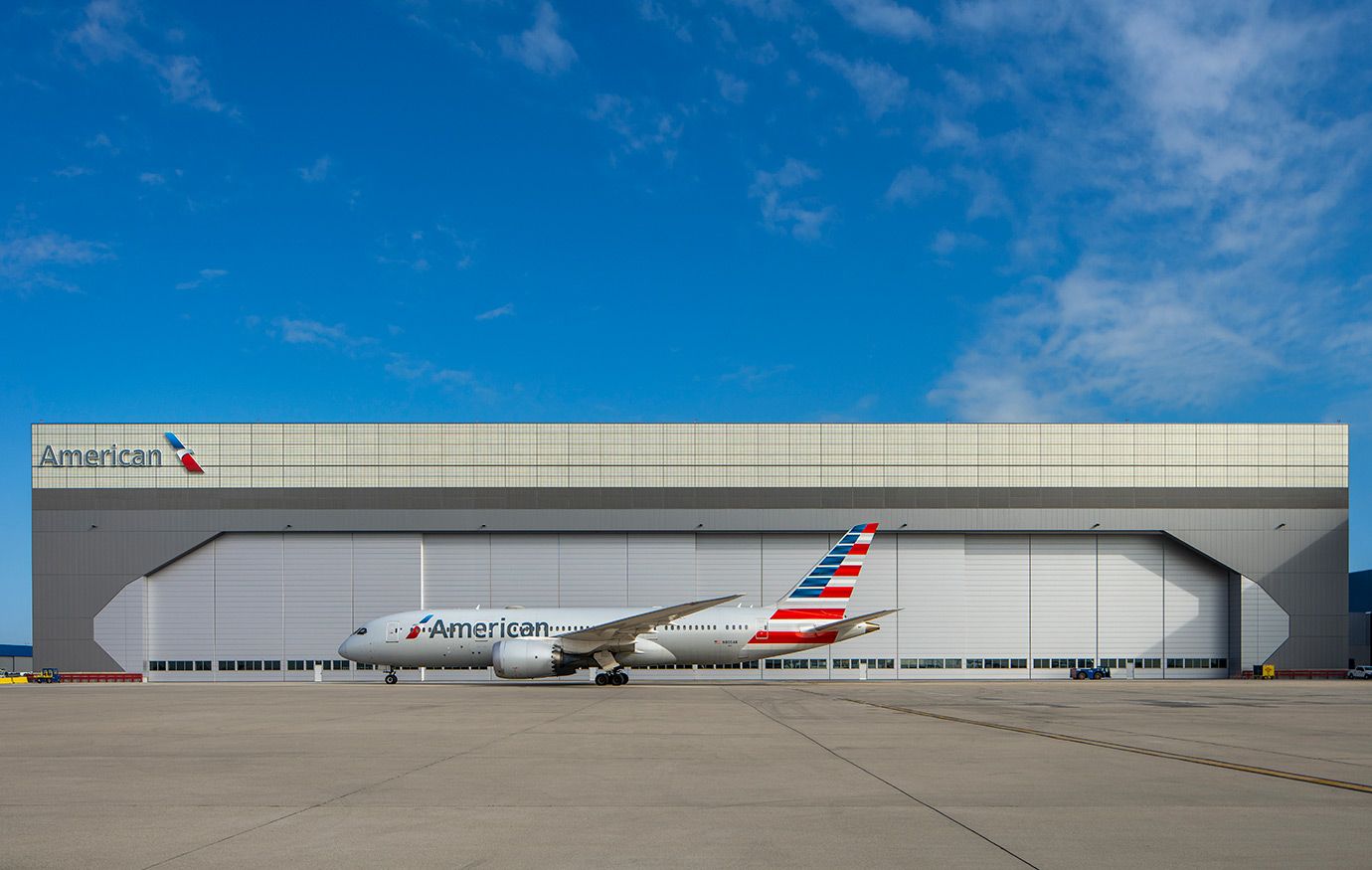 American Airlines O'Hare Hangar 2
Location: Chicago, IL
Prime Contractor: W.E. O'Neil
Architect: Ghafari
Engineer: Thornton Tomasetti
Project Description: Hangar for six 737 aircraft
Subcontract: Integrated Project Delivery
Tonnage: 7,000 tons
LeJeune Steel partnered with Thornton Tomasetti and the design-team on a complicated dual access door system with trusses spanning more than 900 feet.
Designing the structure required significant expertise and several design iterations due to the complexity of snow, wind and uplift effects when the hangar doors on both sides of the structure are opened simultaneously. Collaboration included pull planning meetings and sharing of Tekla models to accelerate the design in real time.
LeJeune provided design-assist specification on paint systems, steel material grades and grating systems. Our structural engineers, in combination with Thornton Tomasetti, helped decrease the tonnage of the structure from the initial design by over 20%–continually lowering the original GMP while enhancing the overall structural design.
Our ability to orchestrate activities between our engineering staff, the general contractor, and erector was essential in the decentering of the structure. It was a three-day process and the most critical activity in the schedule where our models simulated movement of the truss when loaded to 1 ¾".