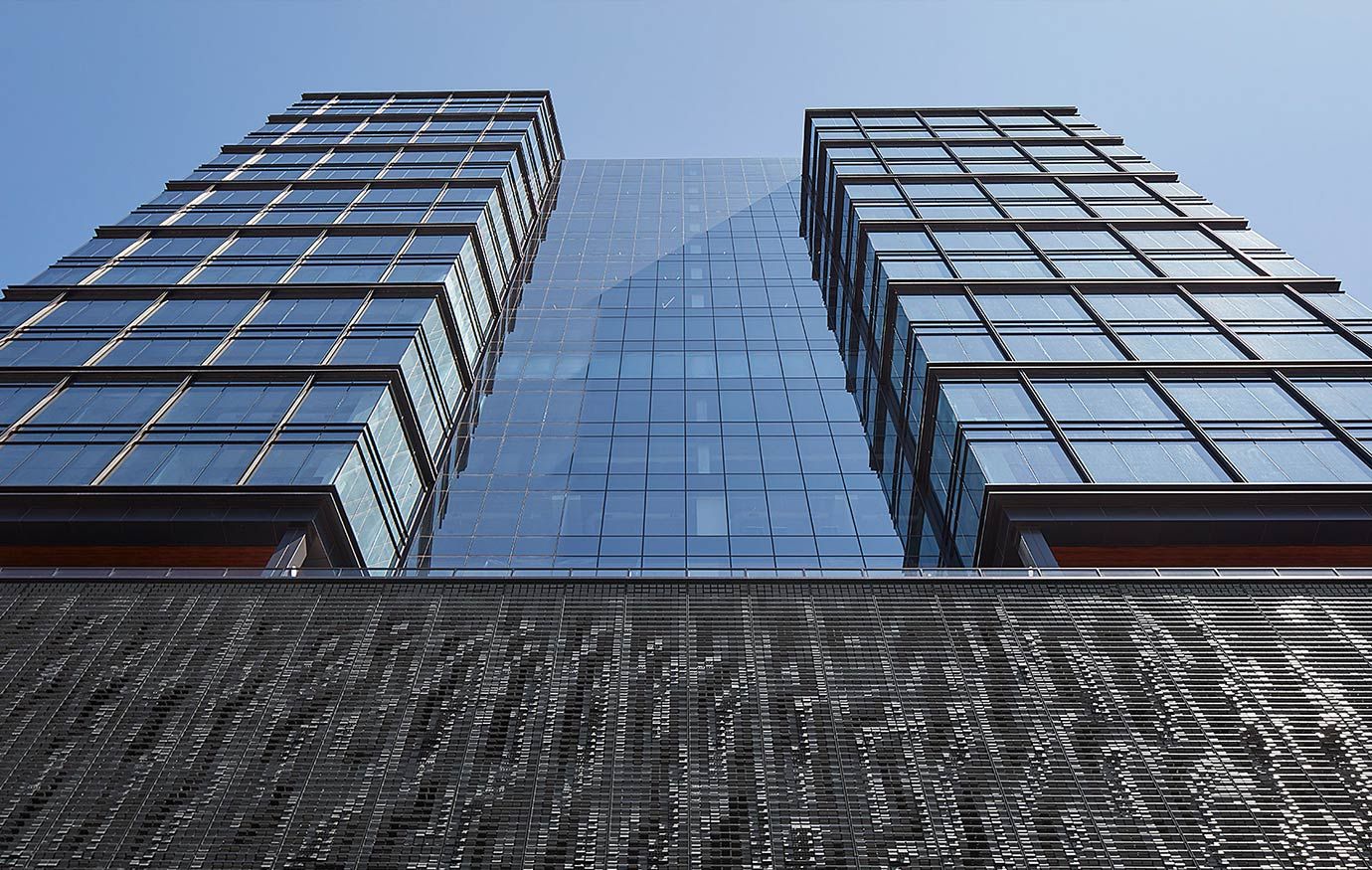 333 N. Green
Location: Chicago, IL
Contractor: Power Construction
Architect: Gensler Architects
Engineer: Terra Engineering Ltd.
Project Description: 20 story office tower
Subcontract: Supply only with design assist
Tonnage: 3,500 tons
The building consists of 5 levels of parking, 14 levels of retail and office space, and a mechanical penthouse with screen wall.
333 North Green sits on a trapezoidal site with a 16-foot grade change between Halsted and Green Streets.
The kinetic wall, including 98,000 individual metal "flappers," surrounds the parking levels and allows air to flow naturally through the space. The flappers move with the wind, creating a pulsating design while also providing an interesting enclosure to mask the parking levels. It is the second such system to be installed in Illinois.